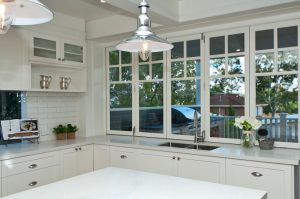 All paint grade windows and doors supplied by B.T.D.W are now supplied with a coat of Taubmans 3 in 1 sealer, primer & undercoat.
Taubmans 3 in 1 is a superior high performance product, which is 100% acrylic and suitable for exterior use. It has excellent filling, sanding and stain blocking properties which promotes adhesion to glossy enamel  finishing coats.
All our paint grade products are sealed prior to final assembly & glazing to ensure full coverage to give maximum protection from the elements. If you have any question regarding our paint grade products or any other of our products please give a call on 0418 722 312.
Regards
Peter